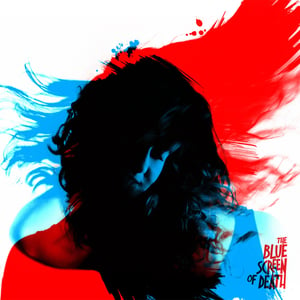 £

5.00 - On Sale
PHYSICAL COPIES HAVE SOLD OUT. DOWNLOAD FROM HERE -
http://thebluescreenofdeath.bandcamp.com/
Until recently, Blue Screen had been living in filth in a terribly grotty "hole" in Southampton that they called "home".
It was a house that had all the charm of a post-apocalyptic nuclear bunker and was about as welcoming as Fritzl's basement. There was mould growing on the walls, ceiling and on just about anything else that was unfortunate enough to be stationary for more than a day.
However, despite all its shortcomings, this place of residence was also home to "Widdecombe Studios", and from her womb, this album emerged. For that we are grateful.
This CD has eight tracks. Here is what some nice people have said about it...
"Eat your heart out, Josh Homme: Queens of the Stone Age wish they'd stolen a few of these riffs." - Soton Tab
"The album provides a very enjoyable listening experience from a band with large amounts of talent with equal amounts of humour in good measure." - Rock Regeneration
"This short album provides a very consistent set of catchy hard-edged songs. The Blue Screen Of Death have a definite ear for a tune, quickly grabbing attention, even on the first listen." - Music Junkie
"They are able to punch their way out of any radio-friendly trappings into which they play themselves. Channeling their obvious hostility toward frozen computers into some slightly demented, teasingly danceable, desert-borne riffs." - Broken Beard
"The Blue Screen of Death is welcome flush of energy to Britain's stagnant rock scene. Getting the most out of stoner-rock riffs with pop-savy melodies, has resulted in a timeless collection of sure-fire hits." - Chybucca Sounds
If you wish to hear it for yourself or download it, go here:
http://thebluescreenofdeath.bandcamp.com/